Nurturing the Roots of our Heritage
Together with AlFahim Group, we have created a series of storytelling majlis' that have been inspired by the symbolic national tree, which traditionally drew the UAE's tribal leaders together for important meetings with citizens.
The series will allow for open discussions among renowned and experienced speakers and the younger generation, to help find a balance between modern life and protecting our ecosystems, while also keeping our traditions alive.
Is there more?
Well, it will also help you to think about current challenges in new ways, and open doors to new avenues, enabling you to connect with past wisdom and take it into the future.
So, what's in store!
The exciting agenda includes: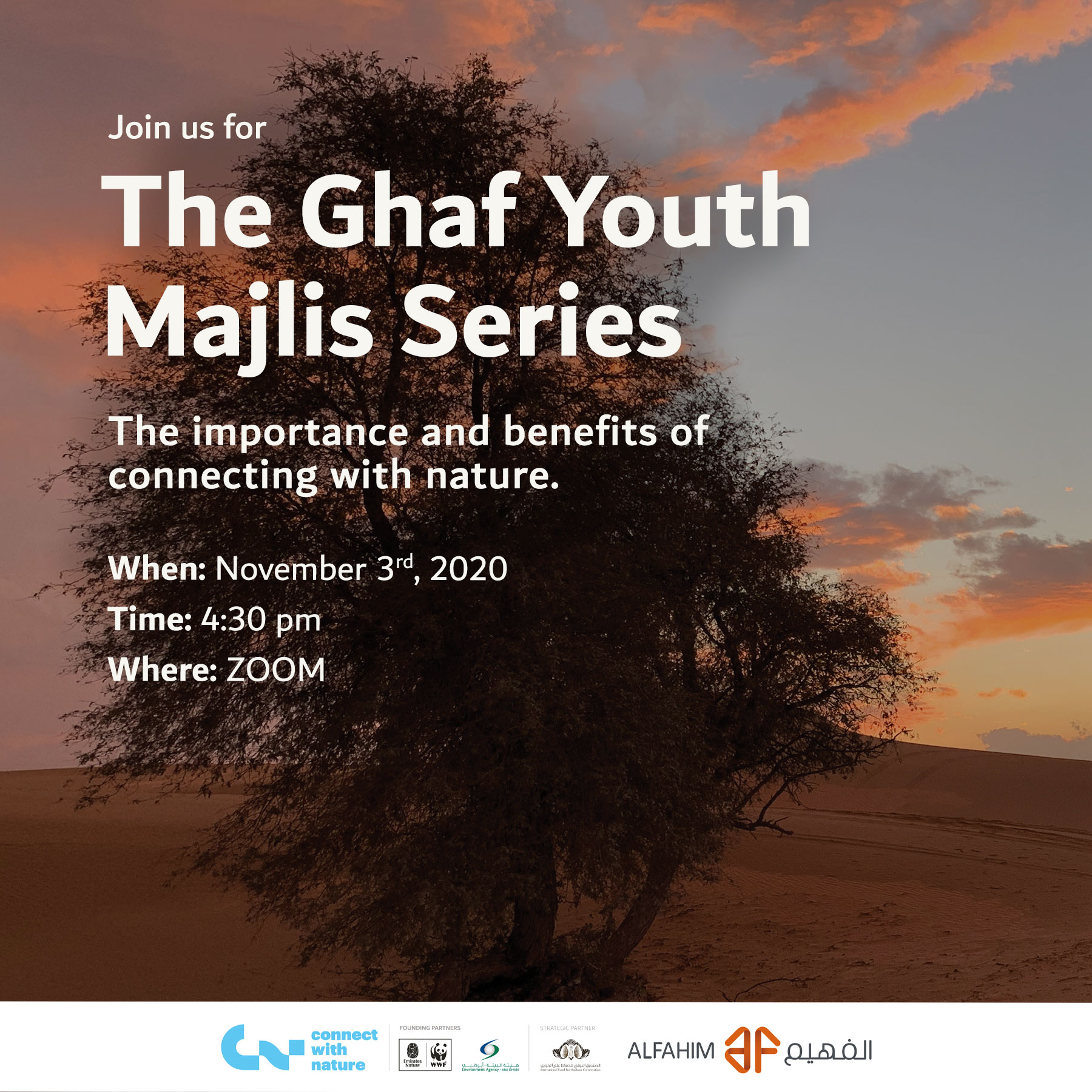 [PAST SESSION] The importance and benefits of connecting with nature.
November 3rd, 2020 
With the world going digital and individuals getting involved in a busy urban life, have we lost our connection with nature? What are we missing and how can we revive this connection that could impact our daily choices?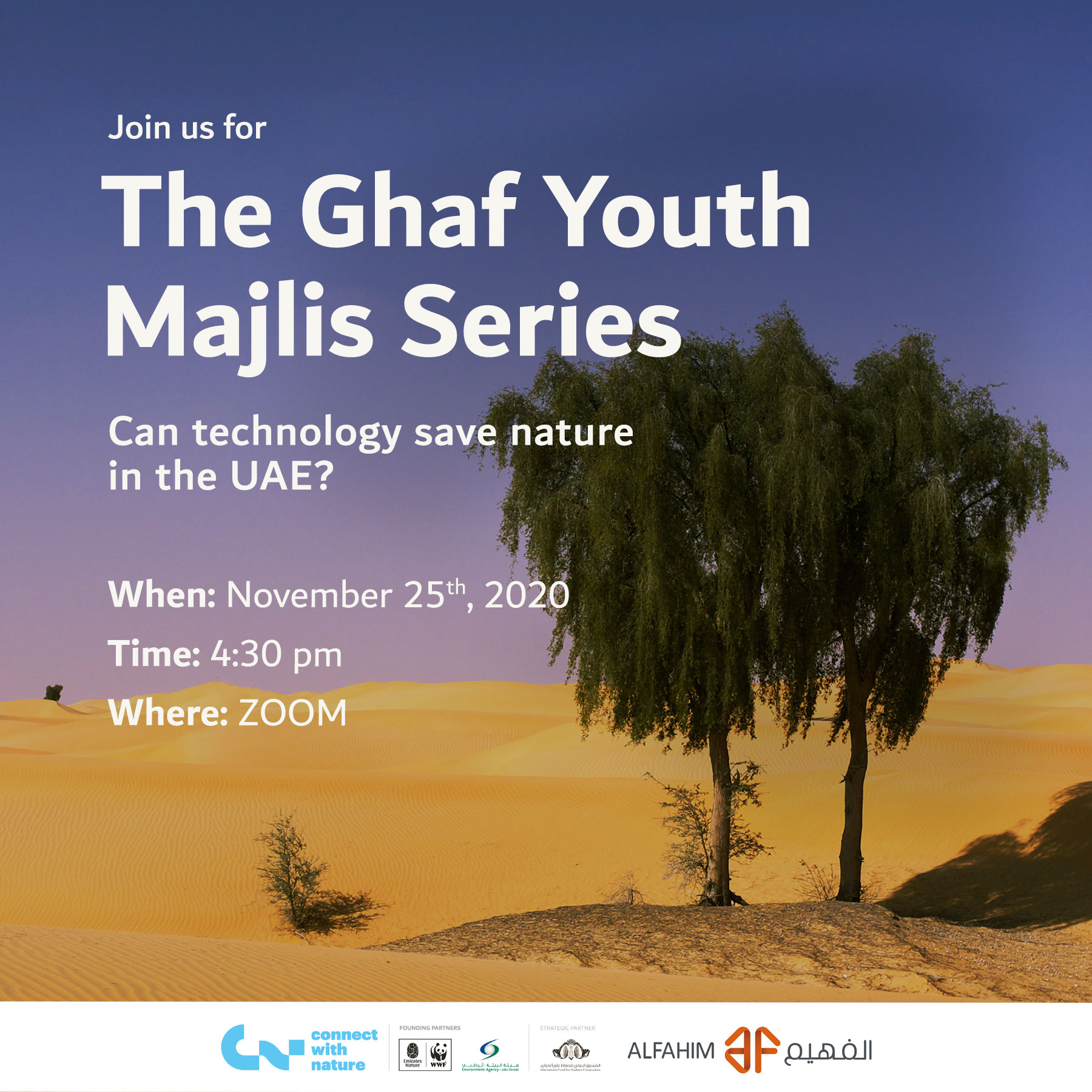 Session 2: Can technology save nature in the UAE?
Wednesday, November 25th, 2020 at 4:30pm 
How much faith should we put in technology to "save the planet"? Join us as we discuss how technology can enable conservation and what the future holds with our amazing experts from UN Environment and the Emirates Soil Museum.
There's more! Challenge Yourself to the Threatened Species Creative Illustration Competition
Alongside the Ghaf Youth Majlis series, we have launched a creative illustration competition to highlight important and threatened species, how they are connected to local heritage, and the actions that individuals can take.
The winners in this competition will receive a reward of 500 AED vouchers from Al Safar Travel & Tourism in addition to a Ghaf trophy and certificate presented by Al Fahim Group. All participants are eligible for an Explore badge awarded on their Connect with Nature Application account. Submissions will also be featured on our digital platforms.  

Submissions end on 25 November 2020. Winners will be announced on 13 December 2020.
Want to learn more about the species we are focusing, so you can help us raise awareness about them? Click here.