Nurturing the Roots of our Heritage
Together with AlFahim Group, we have created a series of storytelling majlis' that have been inspired by the symbolic national tree, which traditionally drew the UAE's tribal leaders together for important meetings with citizens.
The series will allow for open discussions among renowned and experienced speakers and the younger generation, to help find a balance between modern life and protecting our ecosystems, while also keeping our traditions alive.
Is there more?
Well, it will also help you to think about current challenges in new ways, and open doors to new avenues, enabling you to connect with past wisdom and take it into the future.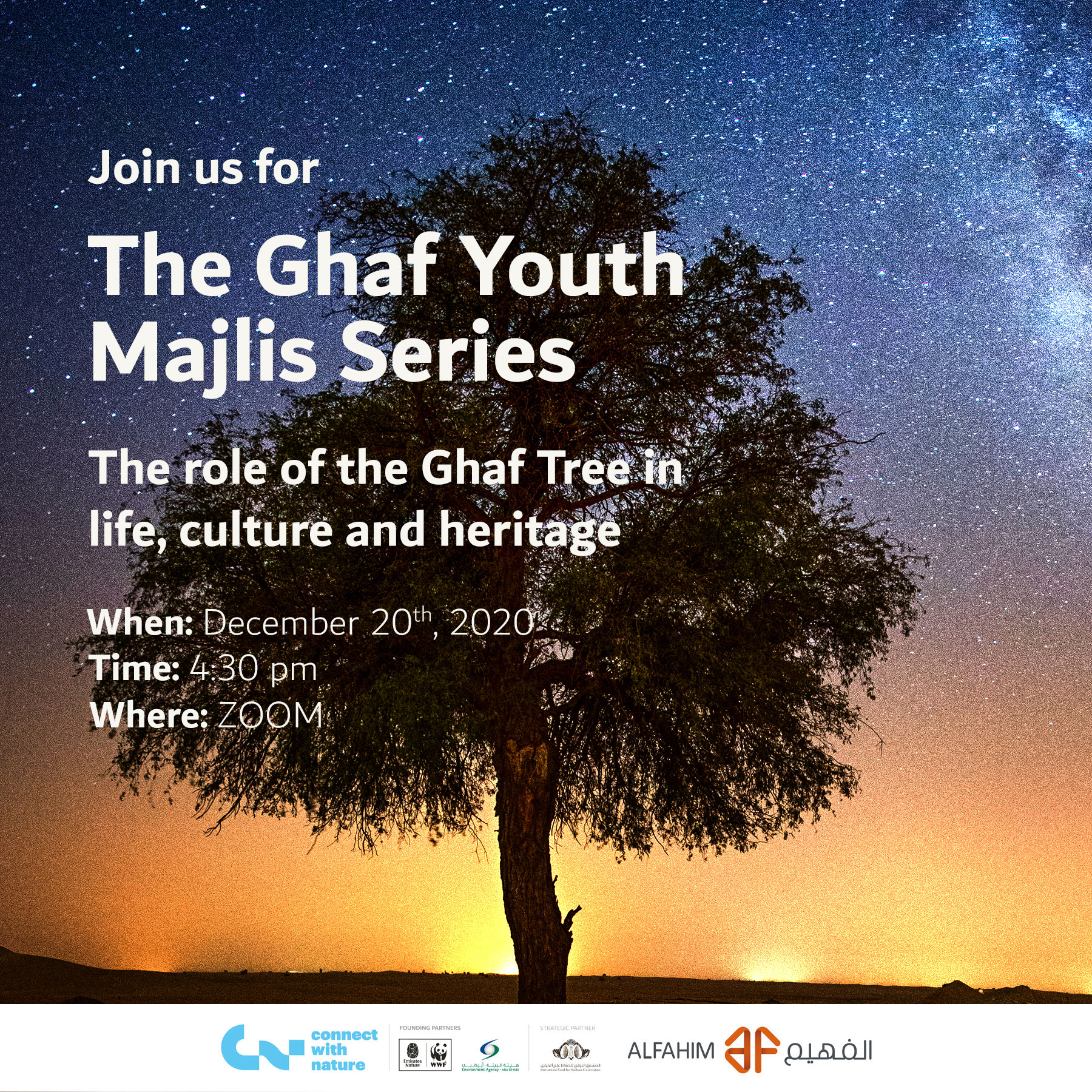 [PAST SESSION] Session 3 - The role of the Ghaf Tree in life, culture and heritage
Sunday, December 20th, 2020 at 4:30 pm 
The majlis is aimed at encouraging open discussions and story-telling amongst elders and youth to find a balance between modern life and protecting our ecosystems, while keeping our traditions alive.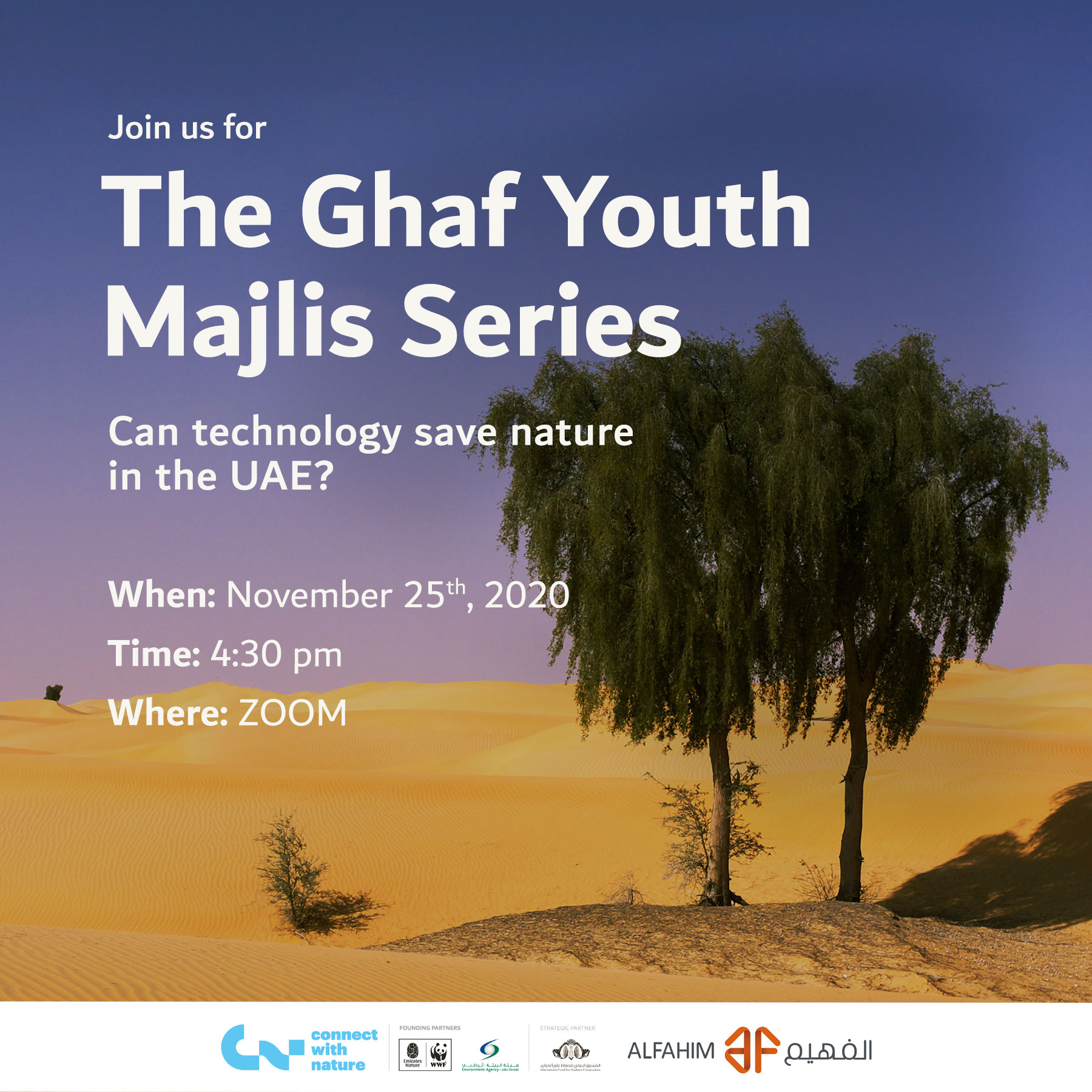 [PAST SESSION] Session 2: Can technology save nature in the UAE?
Wednesday, November 25th, 2020 at 4:30pm 
How much faith should we put in technology to "save the planet"? Join us as we discuss how technology can enable conservation and what the future holds with our amazing experts from UN Environment and the Emirates Soil Museum.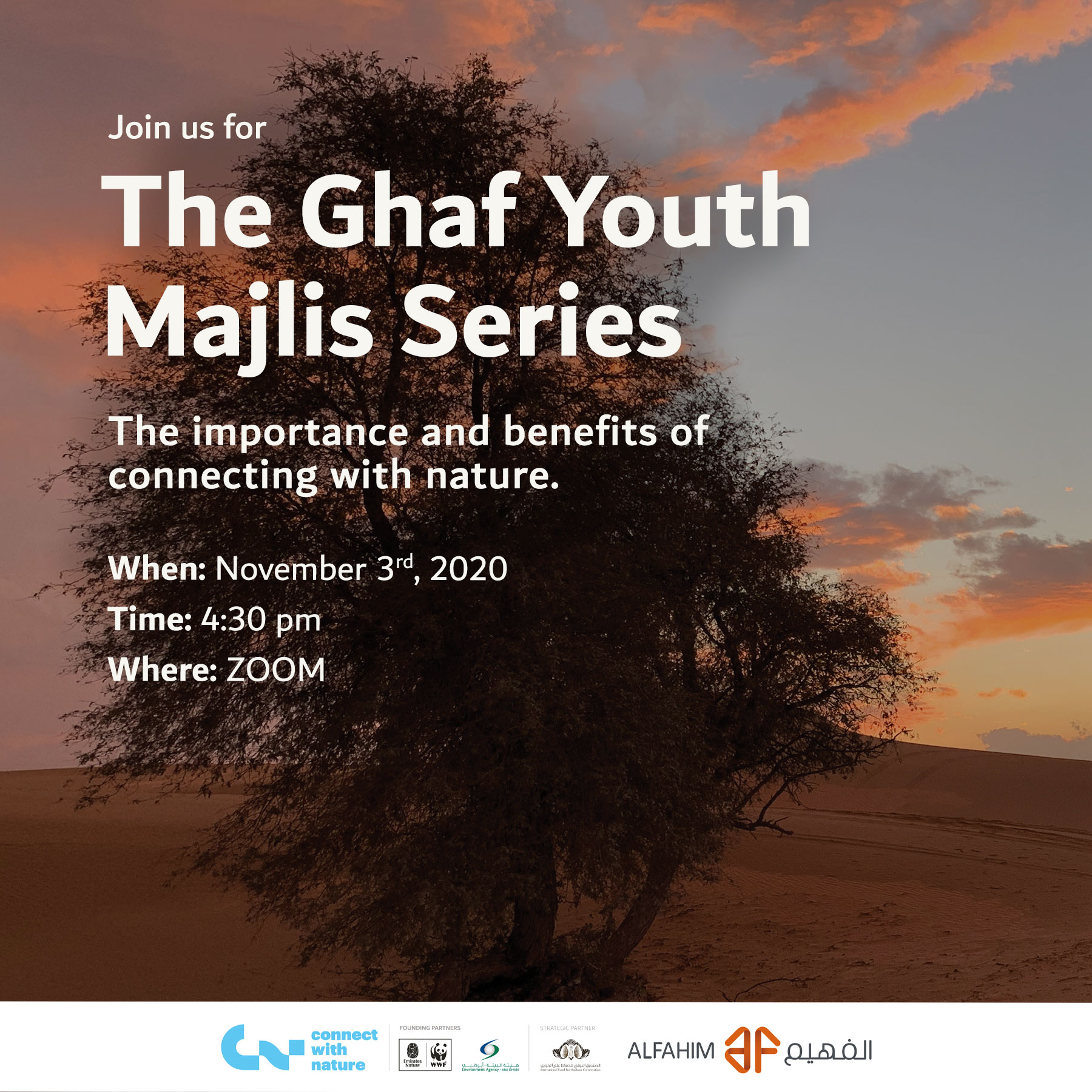 [PAST SESSION] The importance and benefits of connecting with nature.
November 3rd, 2020 
With the world going digital and individuals getting involved in a busy urban life, have we lost our connection with nature? What are we missing and how can we revive this connection that could impact our daily choices?
Thank you for participating in the Threatened Species Creative Illustration Competition
On Sunday, 20th December, we wrapped up the final session of the Ghaf Youth Majlis series, a collaboration that was carried out together with Al Fahim Group.
During the majlis', we announced the three winners of the 'Threatened Species Competition'. A hearty congratulations to Ghassan Abazid (photography category), Noor Altunaiji (artwork category), and Michelle Mathew (poetry category) for your outstanding work! We were very inspired by all the submissions, and hope that youth continue to demonstrate their passion for nature and spread awareness of the importance of our environment, through these creative mediums.