Reimagining life post-COVID-19
We have spoken to over a whopping 1,600 UAE youth during the summer through the Reimagine Youth Circle virtual series, themed 'UAE Youth Reimagine life post-COVID19', to understand what changes they want to see to drive a green recovery for the nation post-COVID-19.
Youth, our changemakers, the status quo shakers, the action takers, together with UAE ministers and experts, have called for a nature-positive future! The youth have spoken and the insights from these sessions have been captured in a flagship white paper, written by youth, for youth.
About the 'Reimagine' Youth Circle Series
Connect with Nature, together with the Federal Youth Authority, introduced a riveting series of tailored youth circles, under the theme 'UAE Youth Reimagine life post-Covid-19' in May, this year. The key objective of the series was to offer UAE youth a platform to share their ideas by giving them a voice that effectively reaches esteemed decision-makers who had been part of the process.

Participants who attended more than 5 (of the total 10 discussions) will receive an official certification on behalf of Connect with Nature and its partnering organizations, Emirates Nature-WWF, The Environment Agency-Abu Dhabi, and the International Fund for Houbara Conservation.
Upcoming Youth Circles
Join us and a panel of experts in discussing challenges and bringing up solutions around different conservation topics locally and globally.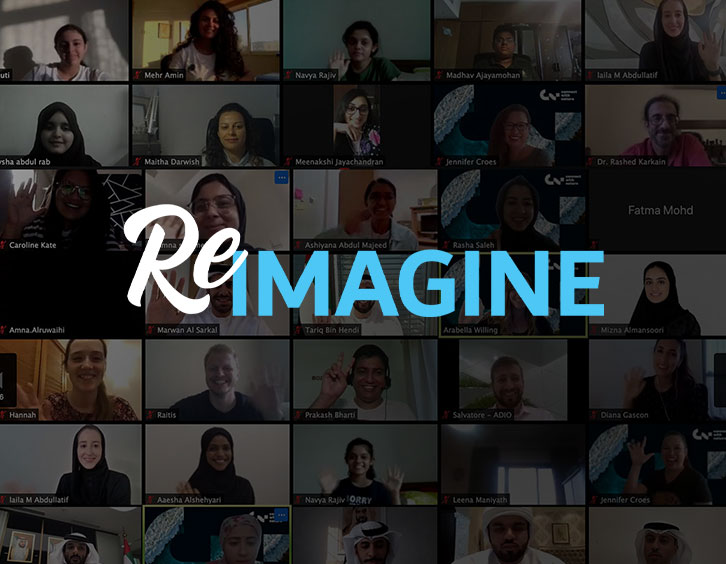 The big reveal: 'Reimagine' Youth Circle White Paper Report
Wednesday, November 11th, 4:30 PM - 6:00 PM 
Stay tuned for Wednesday, November 11th at 16:30 pm, for the official launch of our White Paper report, by youth, for youth, which will reveal the 10 emerging trends and insights from our Reimagine Youth Circle sessions, that will help drive change and a green recovery for the UAE.
Get to know our guest speakers