HIGHLIGHTS FROM PAST 'REIMAGINE' YOUTH CIRCLE SESSIONS
Youth from across the UAE are sharing their insights, predictions and recommendations as part of our 'Reimagine' Virtual Youth Circle series focusing on reimagining life following the pandemic. The youth have spoken and we are listening. Insights gathered from youth during our Majlis sessions will be published as a report and presented to government and business leaders, with the aim of providing critical insight for the post COVID-19 national strategy.
What our Speakers had to say
Key decisionmakers from the public and private sectors as well as topic experts are joining youth to discuss key topics identified by the UAE government as part of the national strategy for the post-COVID-19 era – including health, the economy, food security, education, the community and the government. Here is what they had to say.
Join The Conversation
Upcoming 'Reimagine' Youth Circle Sessions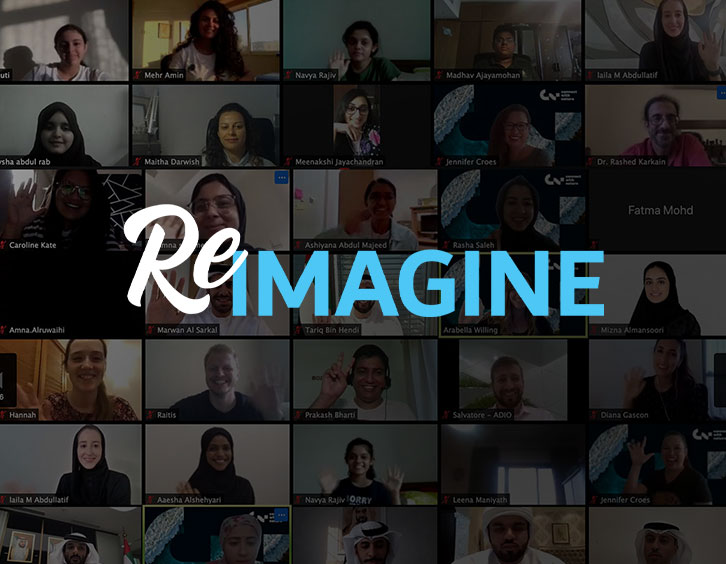 The big reveal: 'Reimagine' Youth Circle White Paper Report
Wednesday, November 11th, 4:30 PM - 6:00 PM  
Stay tuned for Wednesday, November 11th at 16:30 pm, for the official launch of our White Paper report, by youth, for youth, which will reveal the 10 emerging trends and insights from our Reimagine Youth Circle sessions, that will help drive change and a green recovery for the UAE.
Register