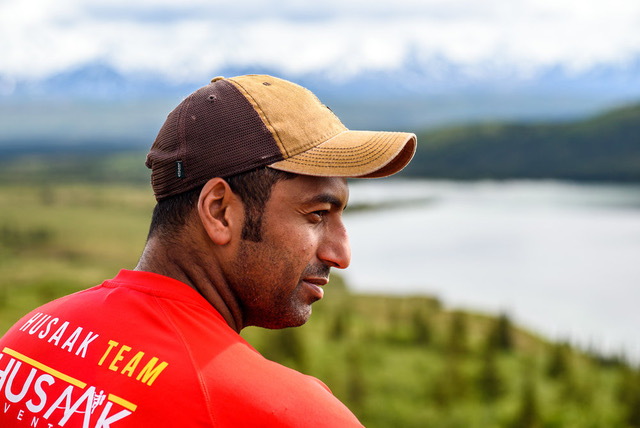 Ali Husain
Owner, Husaak Adventures
Ali was trained to be a petroleum engineer, but born to be an explorer. He left Kuwait at the age of 17 and has been exploring this planet ever since. He's now sharing that experience with you.

Ali lived in many different parts of the world, mainly around salty water and rugged majestic mountains. Along the way, he spent 11 years working in the energy exploration business in Alaska and the Arctic before coming back to the Arabian Peninsula to explore the untouched surface and the rich subsurface.

Ali started his career in the oil industry working for BP exploration in Alaska and the Arctic. He progressed around the world working ion Oman, off shore Abu Dhabi and Kuwait. In 2013, he left the oil industry and his job as the Petroleum Engineering Manager for the world 5th largest oil field to focus on Husaak Adventures.