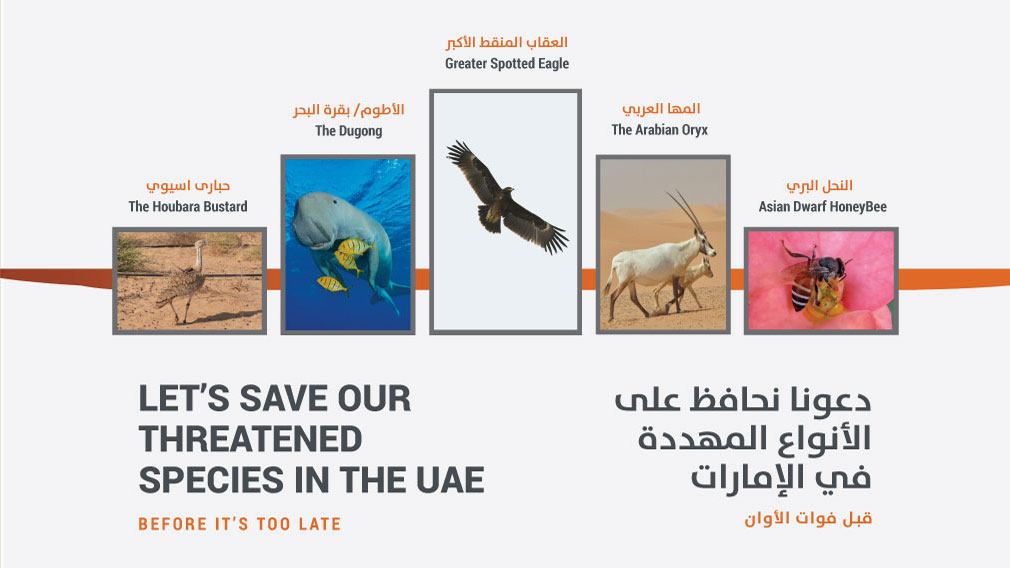 In the last Majlis Sessions we unveiled the finalists and winners of the Threatened Species Creative Illustration Competition where the participants of the session decided who won the different categories via polls.
Photography Category:
Winner: Ghassan Abazid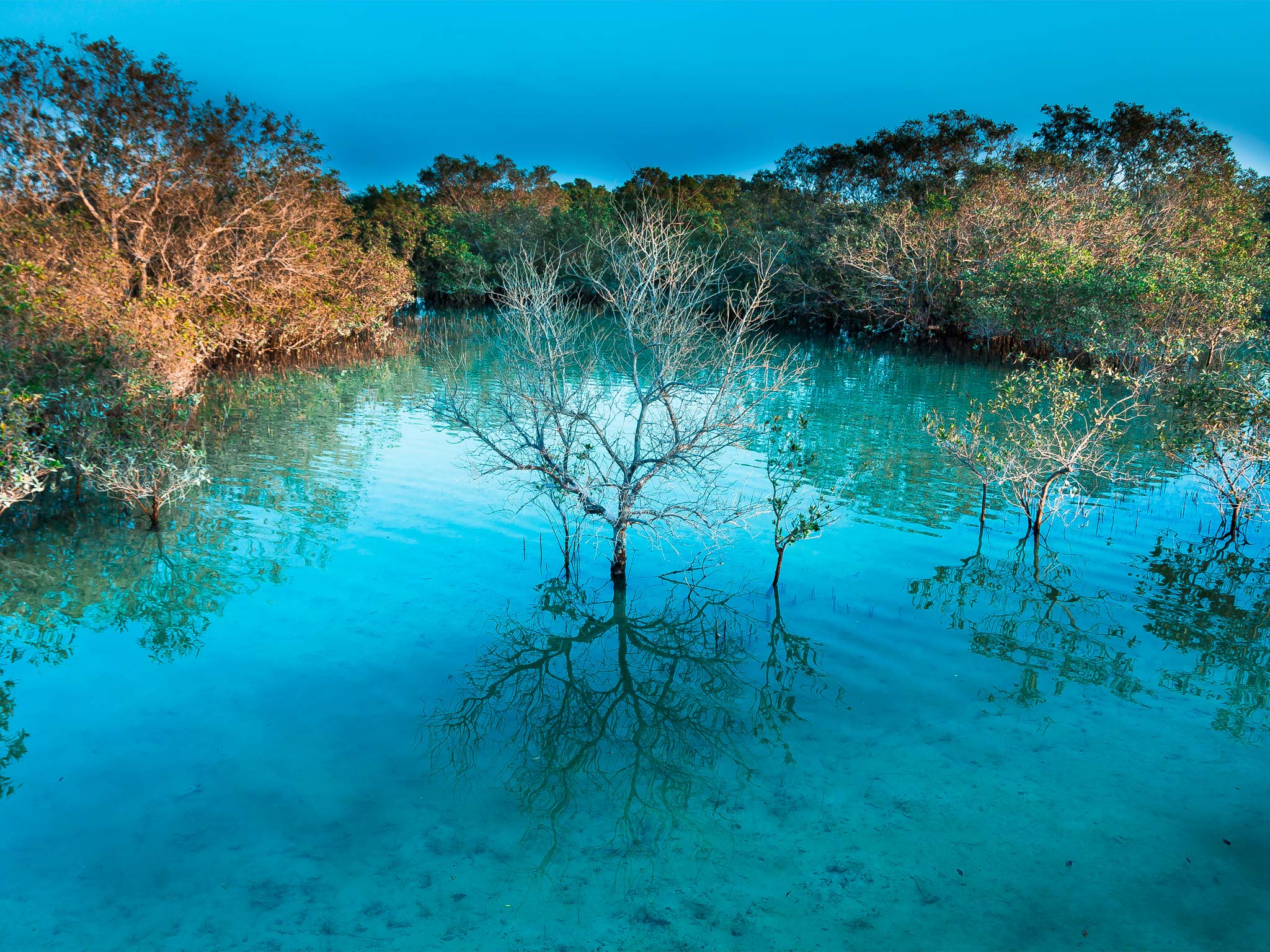 Finalists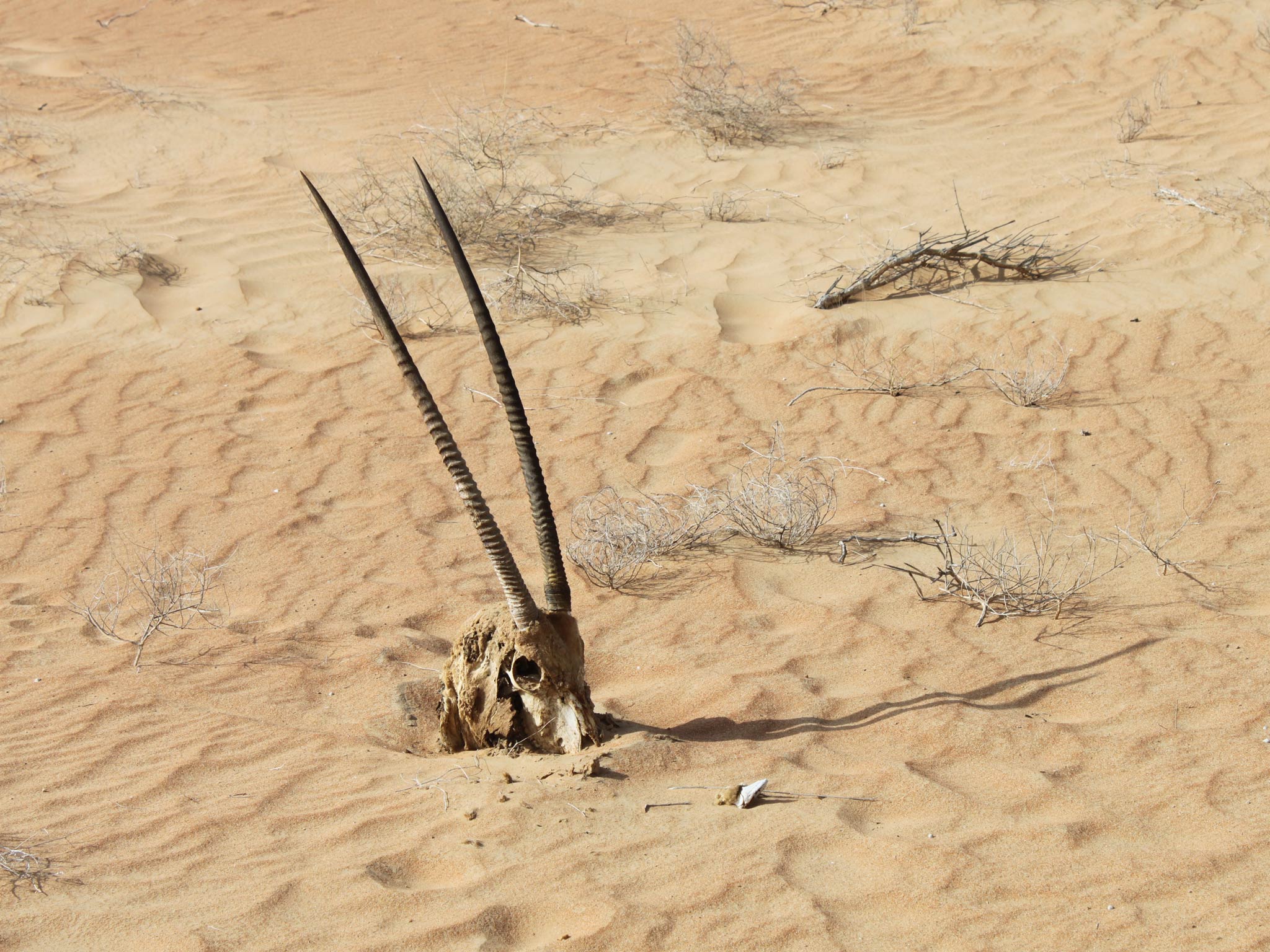 Areej Mustafa Jaradat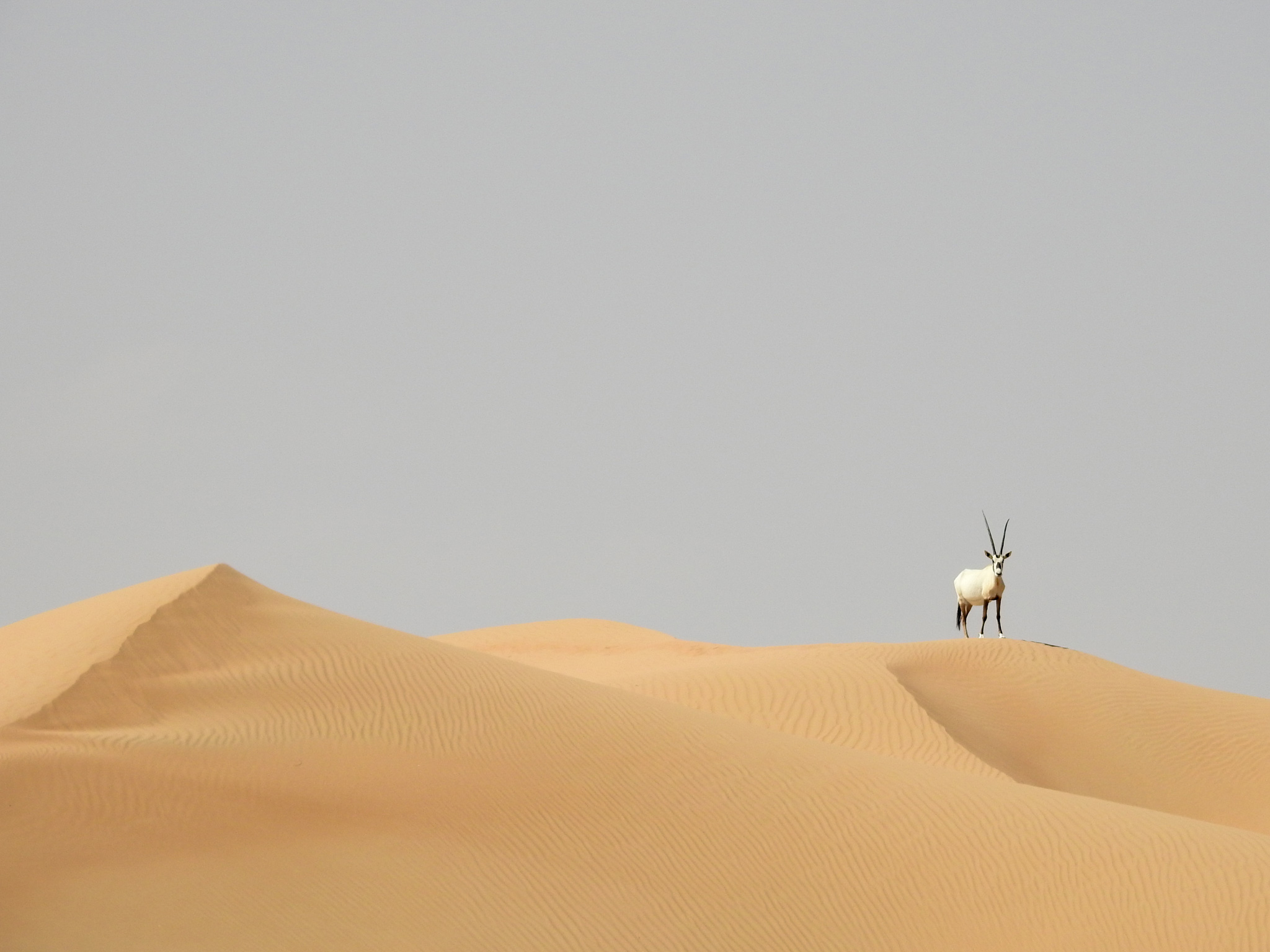 Dean D'Silva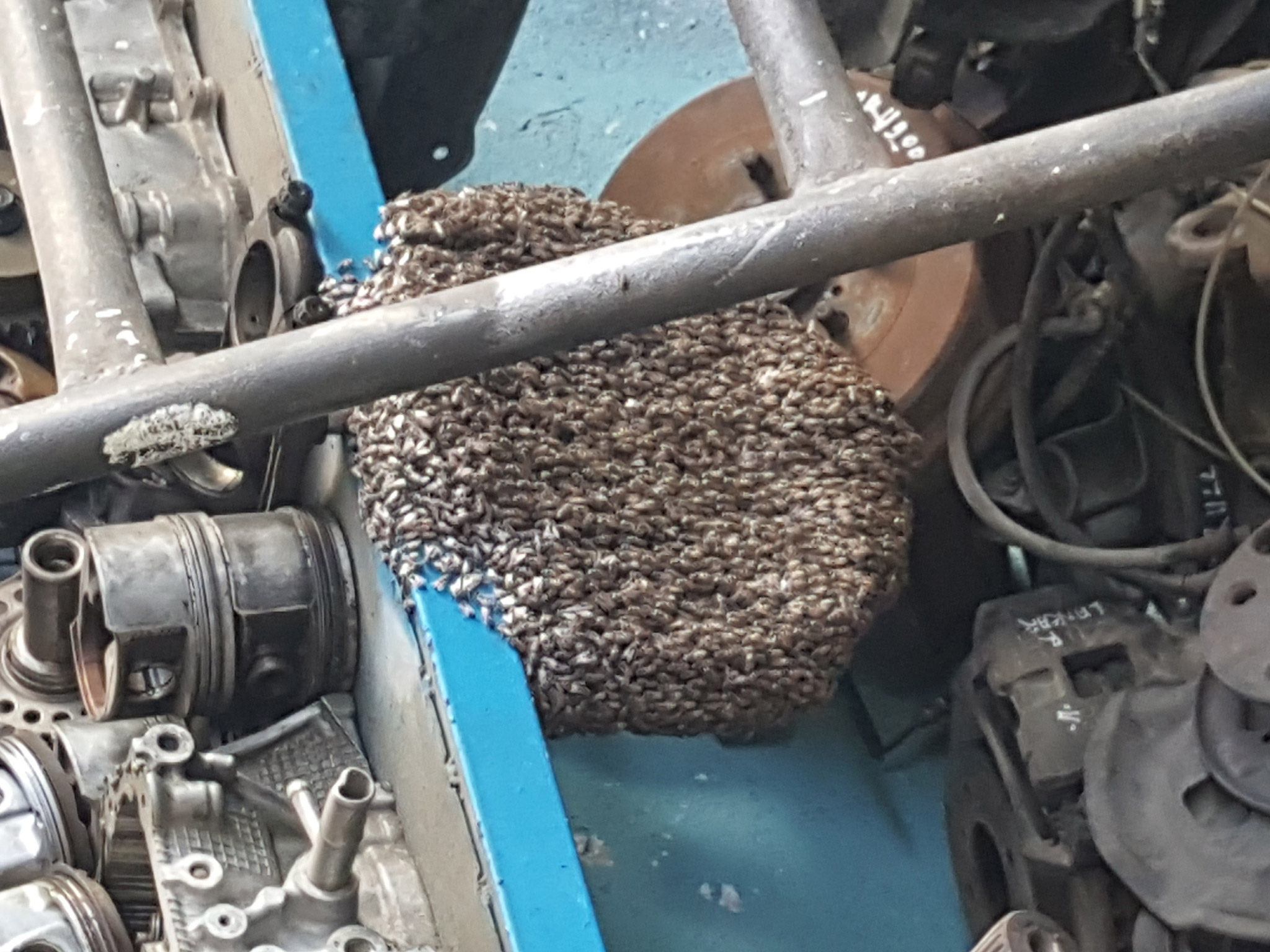 Yazeed Khaled Ali Khreshi
Artwork Category:
Winner: Noor Altunaiji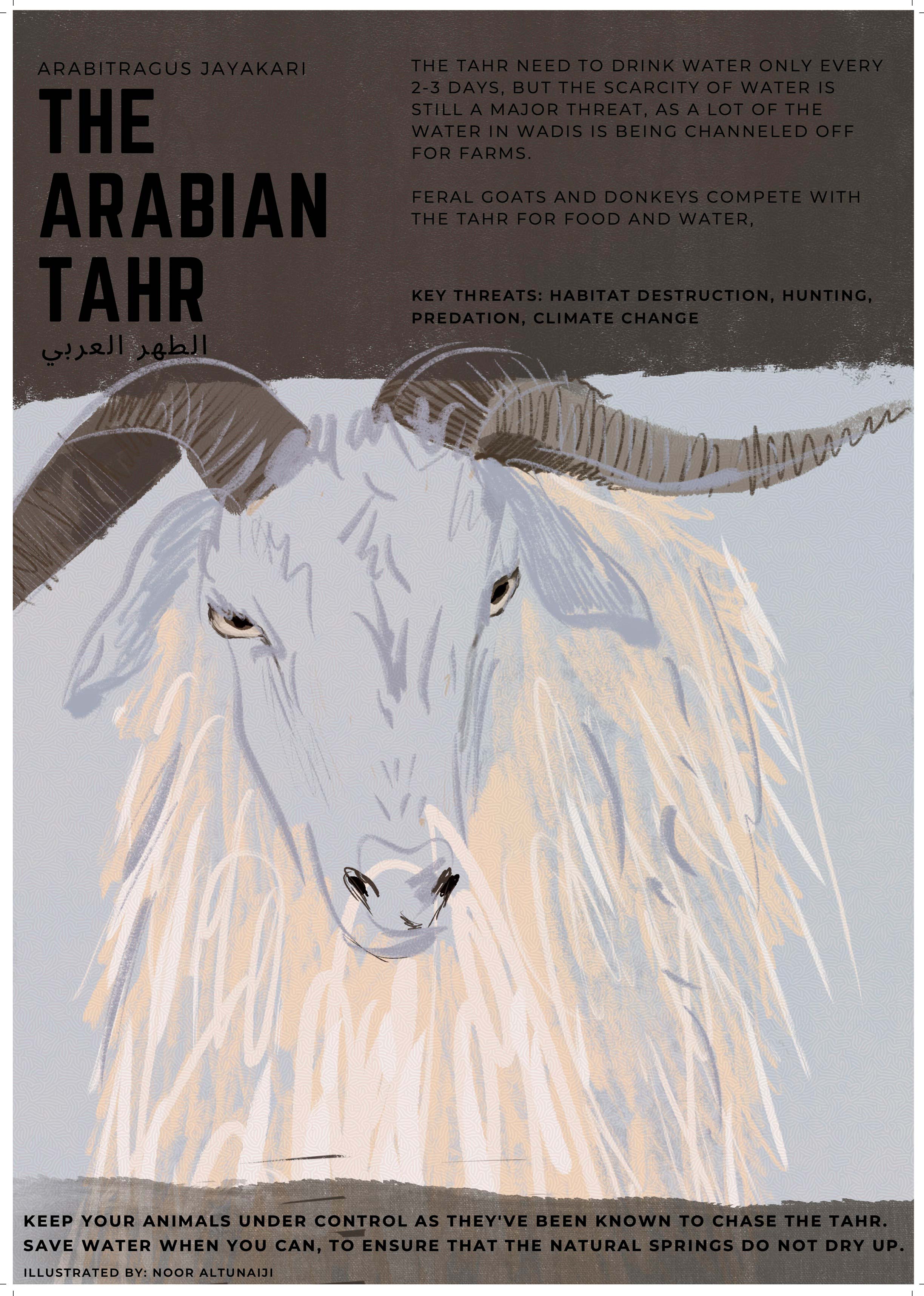 Finalists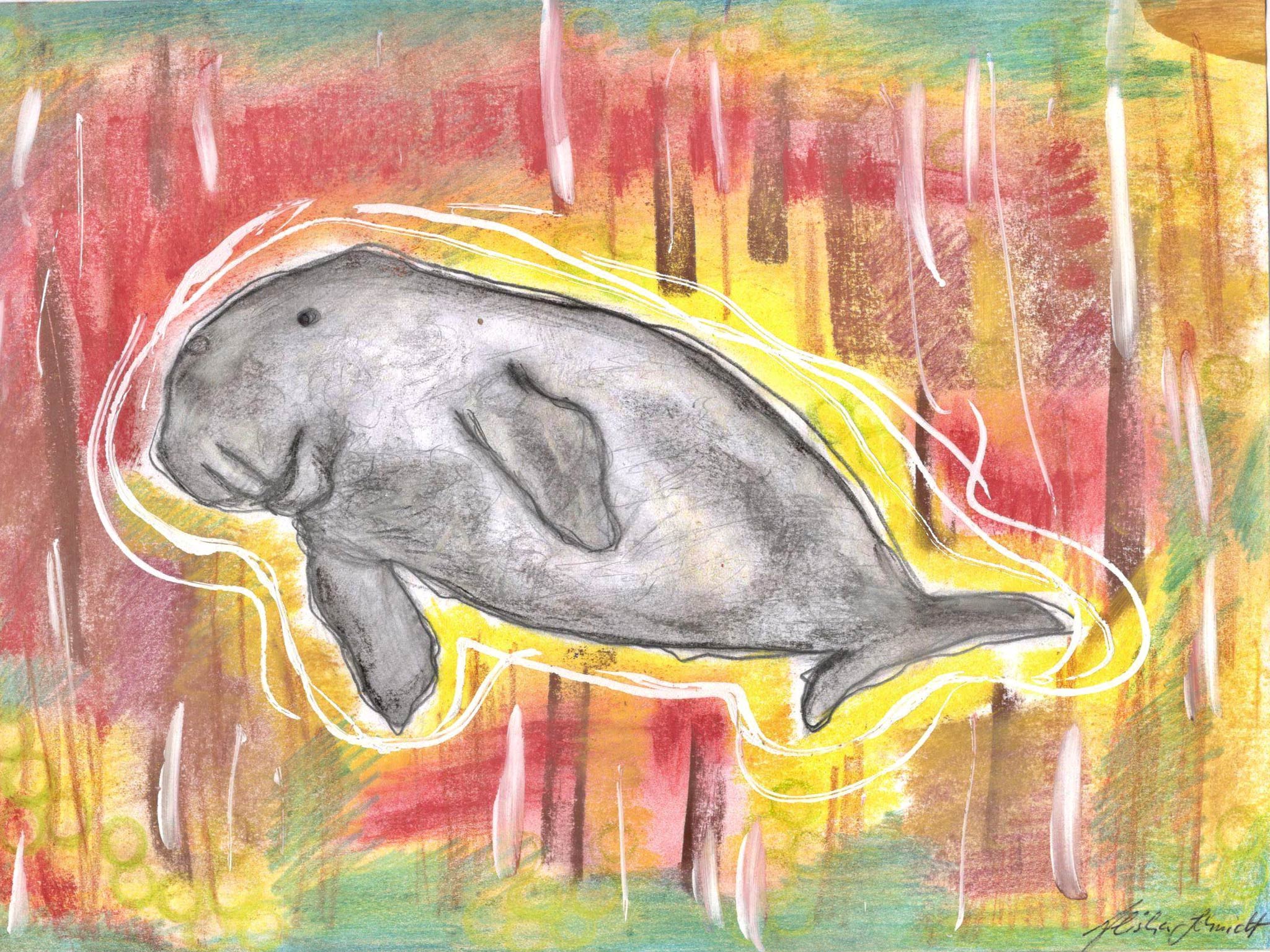 Alisha Shace Schmidt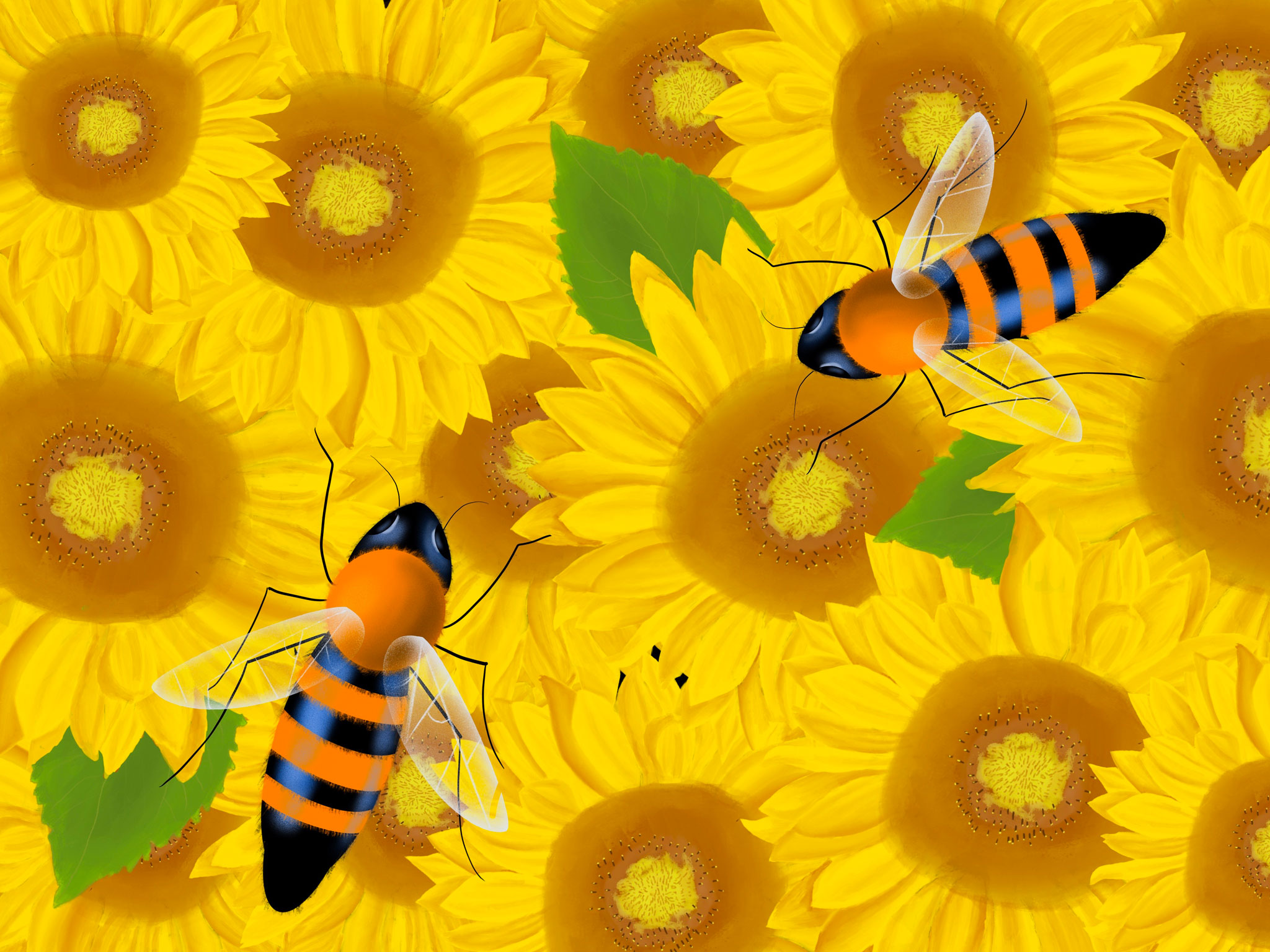 Pranaya Govindaraj
Poetry Category:
Winner: Michelle Ana Mathew 
AM I TO BLAME?  - Michelle Ana Mathew 
A blazing light mercilessly graces the barren beauty,
Not a cloud in sight dare soften these fiery rays,
The air is heavy, each breath lasting for days.
Across the golden waves, in the searing sand,
Lay the tiny footprints of the fish of the land,
While the creature seems to have disappeared,
As it becomes one with the earth, to beat these feared
And pitiless rays.
A survivor by instinct, it whips its tail, of razor-sharp spines, 
For that's their code,
Greens are their guilty pleasure, while burrows are their humble abodes,
This timid grey dhub isn't so different from us,
As danger strikes, they prefer to flee without making a fuss,
From grey to white or yellow, its seen to change colour,
And so does the human race, as we try to cover,
Everything wrong with the world.
I follow the dhub to what seems to be its burrow,
However, it finds itself, all alone amid its sorrow,
"It's too late, it's too late!", I say, 
As I look at, what probably may be the last little dhub, with dismay, 
I can't help but notice that I have a firearm in my hand,
And a blueprint of a villa to be built on that land, 
As the dhub looks into my eyes with shame,
I ask myself, "Am I to blame?".
Finalist: Mirana Gabin Mathew
A  Silent Prayer  -Mirana Gabin Mathew
The desert has a rhythm and language,
Listen with your heart to understand,
Talking through all its lifeforms.
Among all that the desert craves,
Is the Ghaf tree in full bloom,
Who's love is more infinite than all grains of sand.
Giving food, shelter, fuel and medicine.
Harsh conditions and salinity,
Not scaring the Ghaf tree.
The desert asks, "How do you do it"?
A shrug of branches is the only reply.
Silent worry erupts from the branches and leaves,
Humans and animals with destructive ways,
Making survival difficult on all days.
How long can it survive?
Wiping the tears is the occasional rain,
And the tree lovers who passes by caressing its trunk.
Standing all alone in despair,
The ever giving tree,
Sends a silent prayer high up to the heaven,
Don't let  us disappear,
Don't let us disappear.
Mohammad Abdulla Al Fahim, AlFahim Group Head of Business Development, spoke about the collaboration between Connect with Nature and the AlFahim Group regarding the Ghaf Youth Majlis and how the sessions have grown with each event. Darryl Sequeira from Safar Travel & Tourism also joined the session to provide support for the Ghaf Majlis series and to provide information regarding the winners of the Threatened Species Competition. Winners will receive a certificate and goodie bag with a trophy from AlFahim Group along with a 500 dirham travel gift voucher from Safar Travel & Tourism.