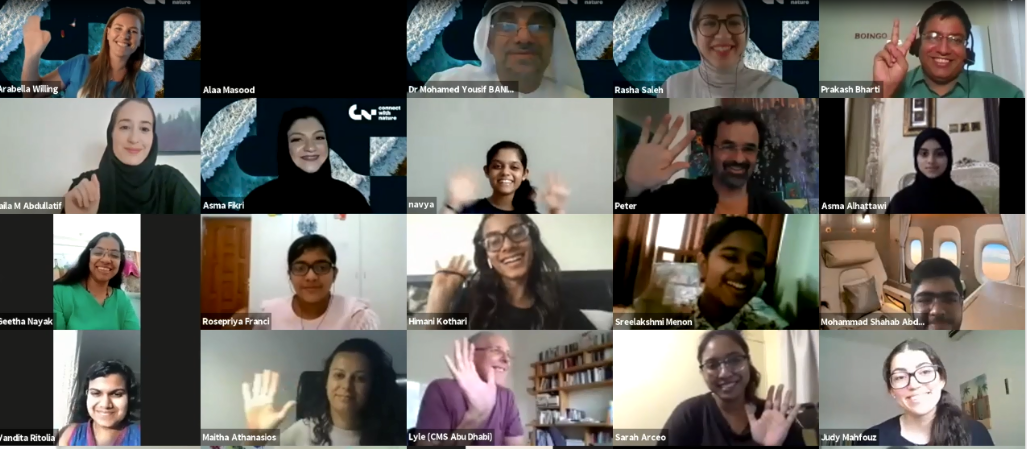 Dr. Asma Mahmoud Fikri, Research & Development Expert at Ministry of Health & Prevention, shares her insights following a Connect with Nature 'Reimagine' Youth Circle
In the midst of the covid-19 crisis, the world realised the importance of preparedness and to tackle alerting signs in advance. Humanity is now aware of its impact on everything around; most importantly on nature and the living biosystem.
As we developed and evolved as humans, we were inventing technologies and increasing in population size. In time, we needed more space, excessive agriculture, and farming to secure food and we produced more waste. That had a direct effect on nature, as we became more in touch with wildlife, destroying natural habitats and deforesting. This challenged animals and the living biosystem as they had to change their survival methods to cope. As a result, even viruses started to change and become more viscous and resistant.
As we are working to solve our existing pandemic, we are learning important messages such as awareness, preparedness, and positive impact. The latter is the result of collective work by individuals who sustain a positive attitude towards their environment and surroundings. The beauty of being a good citizen and adhering to the protective rules and guidelines shows the power of awareness and its crucial role in maintaining and minimising infection rates. Similarly, the change we introduce to our daily routine and behaviour greatly impacts nature. From using alternative transportation solutions, green energy sources, recycling and reducing the use of nondegradable plastic, and cutting down our own CO2 emissions and waste. By introducing thoughtful changes to our daily lives as individuals, we collectively produce less harm to everything around us.
This pandemic has been a positive journey that started with a big shock that forced everyone to realise that we all have a role to protect each other and abide to social distancing measures. We all changed our perspective on science and research and more people are reading science and seeking credible answers every day. Consumerism -as a lifestyle- has to be reduced as we redefined our personal priorities. Many people were forced to better manage their expenses to compensate for the economical perturbations of the pandemic. We consumed less, and lowered land and air pollution as a result. Thanks to science, we are able to test in real time the impact of this pandemic on ourselves and the environment.
Covid-19 forced us to take the first steps to changes we were contemplating for a long time. It is our responsibility today to foresee sustaining these new habits and to ensure long term dedication. We become better humans by reinforcing the respect of the natural boundaries between us and wildlife and by inhibiting further damage