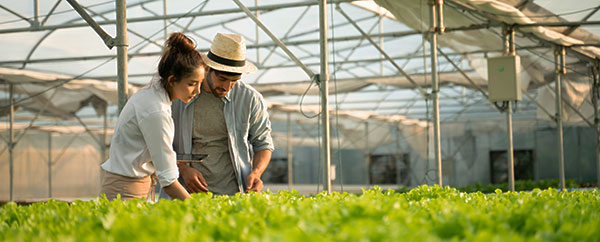 We had our 6th Youth Circle last Wednesday, August 19th, with over 236 young people attending, and it was an extremely insightful session. We were joined by our very honorable guests HE Abdulla bin Touq, Minister of Economy and HE Dr. Ahmed Belhoul Al Falasi, Minister of State for Entrepreneurship & Small & Medium Enterprises, to discuss 'Job Security & Business Opportunities that Address the New Normal'.
Before diving into the discussion, we asked our participants "Have you ever avoided a brand because it is not sustainable?" – a whopping 54% of youth attending the session voted 'yes'.
As we delved into potential solutions on how we can build an optimistic future in which the economy and environment both thrive, our esteemed speakers shared their experiences and the knowledge they have gained as influential Ministers in the UAE.
HE Abdulla bin Touq emphasized the importance of working together towards a more circular and green economy, resulting in more job security and opportunities, and creating a more resilient UAE for Emiratis and its residents. Post-COVID-19, the economy & the new norm for youth and employment will be very different. Addressing the participating youth, HE Abdulla bin Touq stated that they must join the conversation on the direction the nation is moving towards, to ensure more job security and leveraging on new opportunities, as we make a transition.
He went on to state that "We have 33 post-COVID-19 economic plans to really engage the economy after COVID19" whilst highlighting that Circular Economy and Green Technology is a priority in the UAE. "Two initiatives are focused on cleaner economy, and green technological aspects where most of the investments will go towards R&D in manufacturing to advance technology of reducing waste." He explained that these two initiatives are at the heart of the Ministry of Economy's plans, and this sector by itself will create a lot of jobs. "The green jobs available in the country will increase from 49,000 in 2018, to 76,000 in 2021 – but as youth, how can you be part of this change?". HE Abdulla bin Touq explained the importance of working with youth as partners, to enable them to voice their thoughts to governments and businesses. "Together, we need to think about how we make the UAE become more resilient and more agile for the future of the nation and its residents".
He also stressed on "finding a balance post COVD-19" and proposed that businesses should change their "cultural approach and behaviour, by reducing costs originating from waste and inefficiencies".
Speaking of finding a balance post COVID-19, HE Dr. Ahmed Belhoul Al Falasi communicated the value of three interdependent elements, to help us make the transition. These include, a. government direction, b. technology and job opportunity and c. being a responsible citizen. He explained that youth must seek opportunities on the technology side, as they look into industries that have previously been seen as unattractive, e.g. the agriculture industry, where job opportunities are now arising in vertical farms and restaurant waste management –in response to the new norms. He added that "youth can also be part of the green economy without being a specialist in sustainability", and as an example, he shed light on Careem, a leading app-based car service, which now allows customers to share rides with others, and in result, reducing their carbon-footprint.
HE Dr. Ahmed Belhoul Al Falasi went onto describing COVID-19 in relation to the green economy, as a double-edged sword. "On one hand we were able to for the first time ever, close the hole in the ozone" but on the other hand, people had the misconception that we must completely shut down" however, "the challenge here lies in, continuing economic activity, but growing sustainably". A successful representation of this is Rashid Al Maktoum Solar Park Projects, which is the largest single-site solar energy project in the world. The developers rightfully said, "economic activity is not the enemy of sustainability", a great case and point is the UAE government saying they will supply sustainable resources.
Both our honourable guest speakers emphasized behaviour change to fit the new norm. HE Dr. Ahmed Belhoul Al Falasi particularly stressed on the term 'adaptability'. "In response to the pandemic, we have seen adaptability take place in companies and people in the UAE as they cater to the new norms". He stated that the most important skill for youth to develop is adaptability, whilst maintaining their values and vision. He also communicated to youth, that whilst owning a company is never secure, you can always opt for sectors which have better economic immunity, for example, within health care, and the food industry.
So, what did the youth have to say?
85% of youth in attendance believe that nature-friendly business strategies & innovation need to be prioritized to ensure job security and business opportunities. 
63% of youth in attendance believe that waste is a challenge that should be addressed most urgently.
64% of youth in attendance agree that introducing relevant policies and incentives will act as a solution.
76% of youth in attendance are committed to change mindsets and increase awareness.
It was quite evident from the discussion and responses to our poll, that our community of youth want to be part of a greener economy, with 54% of them steering away from a brand because it is not sustainable. We also identified that a significant number of attending youth also believe that waste is a challenge that should be addressed urgently. But most importantly, attending youth made it clear that they were ready to contribute to these efforts with 76% of them expressing their willingness to change mindsets and increase awareness.
Our Managing Director Laila Mostafa Abdullatif ended the session on another encouraging note, "be comfortable and adaptable and take risks. Sometimes taking risks does result in an element of what we consider failure, but failure is not necessarily a negative thing, because with failure we have lessons learnt and we ultimately receive and achieve an impact that we might have not envisioned at the beginning".