EMBARK ON GRAND ADVENTURES!
 
We pulled out all the stops to create a next level of play that turns nature exploration and learning into a mission ripe with rewards and opportunities just for you! 
After downloading the app, reading the rules and creating your profile, you'll be able to take on fun challenges and unique activities including embarking on off-trail exploration missions testing your endurance with fitness challenges, and so much more. 
What's the catch? Nothing! Just you, out into nature, having a blast while experiencing it like never before...and making an impact with others while doing it!

RACK UP BADGES!
 
Every expedition needs a treasure to chase...just ask Indiana Jones! That's why every activity and challenge is opportunity for you to earn one of two different badges – an "Explore" badge or an "Impact badge." 
You can earn either badge at any time by completing the missions in the Explore or Challenge categories. "Explore" missions focus on the wonder of nature, while the "Impact" missions focus more on the protection of nature, both of which are fun, exciting, and will connect you with nature like never before!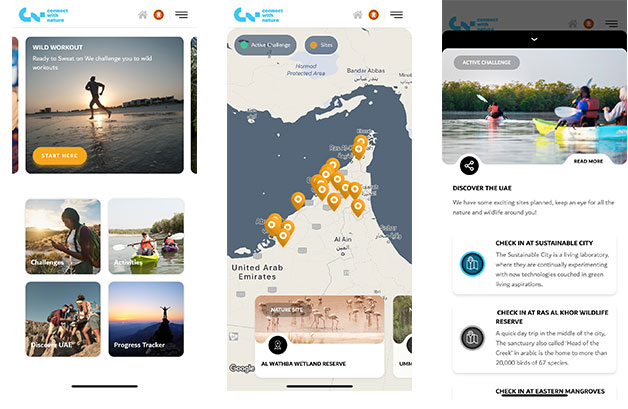 LEVEL UP AND UNLOCK NEW OPPORTUNITIES
 
 
Earning badges not only shows how much of an amazing adventurer & activist you are but also allows you to unlock different levels, each with their own perks.

Level 1 – Unlock level 1 by earning one "Explore" badge and one "Impact" badge.
Level 2 – Unlock level 2 by earning 2 of each badge and get the chance to be a host on one our adventures & enjoy the fun with a friend for free!
Level 3 – Unlock level 3 by earning 5 of each badge and earn the opportunity to take part in our leadership programme.