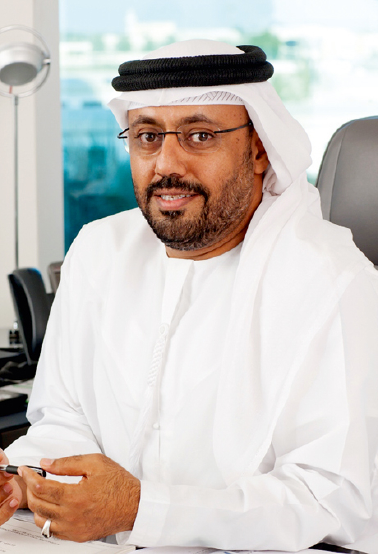 Mohammed Saleh Al Baidani
Director General International Fund for Houbara Conservation
Mohammed Saleh Hassan Al Baidani is Director General of the International Fund for Houbara Conservation (IFHC), a position he has held since February 2010.

Mr Al Baidani, who holds a Masters degree in Agronomy from Temeriazev Agriculture Academy in Moscow, Russia, began his career in wildlife conservation with the National Avian Research Centre (NARC) and the Environment Agency Abu Dhabi (EAD).

Dedicating his career to the conservation of the UAE's natural beauty, Mohammed gained experience as a field technician, international collaboration coordinator and administration manager, before becoming Acting Director of NARC in 2009.

Under the directives of UAE President HH Sheikh Khalifa bin Zayed Al Nahyan, IFHC was established in 2006 as an umbrella organisation to oversee the increasing international efforts of the Houbara programme and NARC. After becoming an authority on the Houbara in the ensuing years, Mohammed was named IFHC Director General in 2010.

Inspired by his international exposure to the Houbara, Mr Al Baidani is actively involved in the management and supervision of an array of activities across all the Houbara breeding and conservation centres under the IFHC umbrella. He is fluent in Arabic, Russian and English.