Youth Leadership Bootcamp
18 July - 4 August, 2022
SET OUT TO SHAPE AN OPTIMISTIC FUTURE FOR OUR PLANET!
Introducing the Youth Leadership Bootcamp. Enjoy 3 weeks of carefully selected activities, workshops and trainings designed to excite, educate and prep you to make a real difference for our planet. We are the generation that can make the desired change!
Only 30 youth aged between 18-24yrs will be selected for the bootcamp. Applications are open from the 15th of June – 5th July.
SO, WHAT'S IN STORE FOR YOU? 
From July 18th until August 4th, you'll join other extraordinary participants to build and enhance the skills to become UAE youth leaders, through hands-on learning experiences and purpose driven training. You will be awarded with an official certificate for being selected and participating in the bootcamp on behalf of Connect with Nature and its partnering organizations, Emirates Nature-WWF, & The Environment Agency-Abu Dhabi.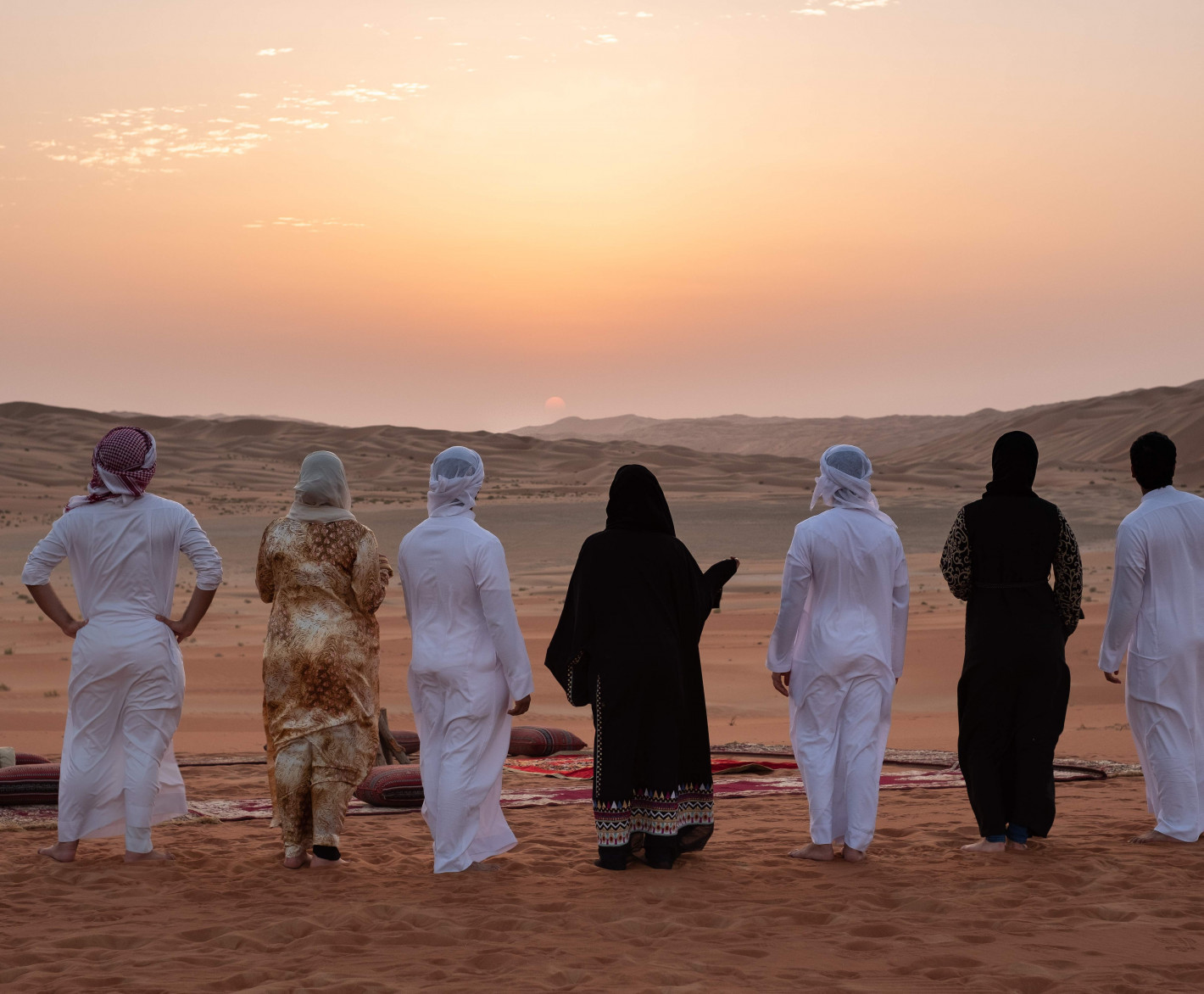 READY TO EMBARK ON THIS TRANSFORMATIONAL JOURNEY?
Here's how!
Step 1: Fill in your details using the form to apply
Step 2: Download the Baadr app and gain 150 points (which is easy to do in just a few days)
Step 3: Choose between writing & submitting an essay of 750 – 1000 words OR Recording a 3-5 min long video. Include: 

Introducing yourself and stating why you believe you should be chosen
What you will do with the experience gained from this opportunity.
Tell us about your favourite nature spot in the UAE & what sort of trip you would like to organise to inspire other youth. 

Step 4: Send a screenshot of your points on the Bader app + the essay or the video to [email protected]
You will be graded based on your submission and if successful, selected to join the bootcamp.
WEEK 1

Day 1:

18th July

Time:

9:30 am- 12:30 pm

Event:

Introductory session

Location:

Environment Agency of Abu Dhabi

Description:

Full walkthrough of next steps for participants.

Day 2:

19th July

Time:

9:30 am- 12:30 pm

Event:

Biodiversity and natural heritage training session

Location:

Environment Agency of Abu Dhabi

Description:

How natural ecosystems contribute to our lives and how you can help protect them.

Day 3:

20th July

Time:

9:30 am- 12:30 pm

Event:

Climate Change workshop

Location:

Virtual

Description:

Understand climate change, how human activities have contributed to this crisis and the available solutions.

Day 4:

21st July

Time:

7:30 am- 12:30 pm

Event:

Visit to the Pearl Farm

Location:

Al Dhafra region- Gathering point at EAD.

Description:

Watch the production of oysters and the cultured pearls

Day 5:

22nd July

Time:

7:30 am- 12:30 pm

Event:

Leadership and community training

Location:

Environment Agency of Abu Dhabi

Description:

Get equipped with the necessary skills required to become conservation leaders and environmental spokespersons

Day 6:

23rd July

Time:

9:30 am- 12:30 pm

Event:

Social media basics workshop

Location:

Virtual

Description:

Get the social skills which are recognized & needed for your inspiring journey.
WEEK 2

Day 7:

24th July

Time:

TBC

Event:

Nature at Night

Location:

TBC

Description:

After sunset, explore your surroundings, and help us map our biodiversity.

Day 8:

25th July

Time:

9:30 am- 5:00 pm

Event:

Youth Microprojects – We can find a solution

Location:

AD hub youth

Description:

Come together, think, chat, and innovate and come up with the actions needed in order for nature to thrive.

Day 9:

26th July

Time:

9:30 am- 12:30 pm

Event:

Youth Debate

Location:

Environment Agency of Abu Dhabi

Description:

More details to be announced soon!

Day 10:

27th July

Time:

TBC

Event:

Visit to Ecyclex International Recycling

Location:

Abu Dhabi

Description:

More details to be announced soon!

Day 11:

28th July

Time:

7:30 am- 12:30 pm

Event:

Visit to the Pearl Farm

Location:

Al Dhafra region- Gathering point at EAD.

Description:

Watch the production of oysters and the cultured pearls

Day 12:

29th July

Time:

9:30 am- 12:30 pm

Event:

Youth Ideating

Location:

AD hub youth

Description:

More details to be announced soon!
WEEK 2

Day 13:

30th July

Time:

TBC

Event:

Kayak 4 conservation

Location:

AD

Description:

Learn about mangrove ecosystems, collect and remove litter, and geo-tag data around litter to inform national policies on single-use plastic.
WEEK 3

Day 13:

30th July

Time:

TBC

Event:

Kayak 4 conservation

Location:

AD

Description:

Learn about mangrove ecosystems, collect and remove litter, and geo-tag data around litter to inform national policies on single-use plastic.

Day 14:

31st July

Time:

7:30 am- 12:30 pm

Event:

Visit to the Pearl Farm

Location:

Al Dhafra region- Gathering point at EAD.

Description:

Watch the production of oysters and the cultured pearls

Day 15:

1st August

Time:

9:30 am- 5:00 pm

Event:

Youth Microprojects – We can find a solution

Location:

AD hub youth

Description:

Come together, think, chat, and innovate and come up with the actions needed in order for nature to thrive.

Day 16:

2nd August

Time:

9:30 am- 5:00 pm

Event:

Youth Microprojects – We can find a solution

Location:

AD hub youth

Description:

Come together, think, chat, and innovate and come up with the actions needed in order for nature to thrive.

Day 17:

3rd August

Time:

9:30 am- 5:00 pm

Event:

Youth Microprojects – We can find a solution

Location:

AD hub youth

Description:

Come together, think, chat, and innovate and come up with the actions needed in order for nature to thrive.

Day 18:

4th August

Time:

6:30 am- 12:30 am

Event:

Celebration and closing ceremony

Location:

Environment Agency of Abu Dhabi

Description:

Let's get together and kick off the celebration of start of your amazing journey by awarding you your well-deserved certificate of completion