Youth Leadership Winter Bootcamp
8th- 14th January, 2023
The Youth Leadership Winter Bootcamp is an opportunity for all aspiring environmentalists and committed youth advocates between the ages of 18-24 to be granted a sponsorship to participate in a full week bootcamp. The successful participants will experience a series of impactful virtual and in-person workshops and exclusive outdoor adventures. It is designed for youth, by youth to equip the next generation to become leaders of change and lead the Connect with Nature community.
Youth Leadership Winter Bootcamp 2023 Themes:
Climate Action
Green Recovery
Wildlife Preservation
Participants will be given the opportunity to:
Receive a certificate of completion.
Co-lead the succeeding bootcamps.
JOIN US AND SHAPE AN OPTIMISTIC FUTURE FOR OUR PLANET!
Introducing the Youth Leadership Winter Bootcamp (8th -14th January 2023). Join the full week bootcamp to equip yourself with the necessary knowledge and skills to efficiently implement sustainable actions. Embark on a journey to become an environmental leader!
Only 30 exceptional youth will be selected to join the bootcamp. Applications are open from the 5th - 18th of December.
SO, WHAT'S IN STORE FOR YOU?
Get the chance to discover new skills and explore nature reserves with other future youth leaders. There's more, you could get the opportunity to co-lead the succeeding bootcamps. You will be awarded with an official certificate of completion for participating in the bootcamp on behalf of Connect with Nature and its cofounders, Emirates Nature-WWF and Environment Agency – Abu Dhabi.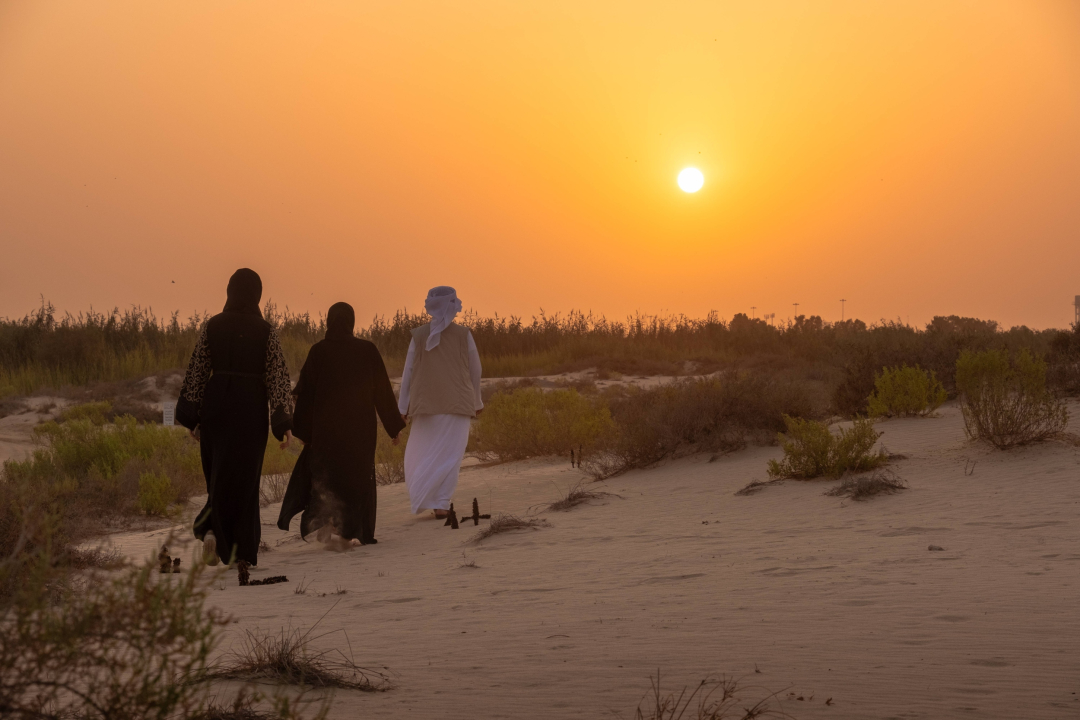 SOME OF THE EXPECTED ACTIVITIES DURING THE BOOTCAMP:
Educational trips
Training skills
Youth debating
Full calendar will be announced soon
READY TO BEGIN YOUR TRANSFORMATIONAL JOURNEY? HERE'S HOW!
Step 1:Download the Connect with Nature App and gain 6 hours of activities.

6 hours can be easily achieved in 4 weeks – by participating in the listed events as well as visiting the natural sites listed on the App.

Step 2: Sign up for the bootcamp on the event's page on the App, 5th -18th December.
You will be evaluated based on the completion of the above steps.
Reserve your seat and download Connect with Nature App today!
Come see our previous Youth Leadership Bootcamp HERE